GPS technology is utilized in many ways, such as navigation, tracking, and communication. The use of GPS jammers raises important questions about their function, their users, and the devices susceptible to their interference. What is a GPS jammer? What are they used for? What impact do they have on modern technology?
What is a GPS Jammer?
A GPS jammer, also known as a GPS blocker or signal disruptor, is an electronic device designed to interfere with the signals transmitted by Global Positioning System (GPS) satellites. These signals are crucial for a wide range of applications, including navigation, tracking, and timing synchronization.
What Do They Look Like?
Most GPS jammers are designed to be easily carried or concealed, often having minimal external features to make them look inconspicuous. Most of these GPS jammers have one or more small antennas, which are used to emit interfering signals. Small and portable is the name of the game, using this mobile device, it can go anywhere without being seen. With these devices being battery powered or connected to the vehicle's power supply, this can be a huge problem to renters and job sites with isolated equipment. If you do not have a secondary device that they did not interfere with you are in luck. Most equipment don't have a secondary device to help prevent theft resulting in a loss of their equipment and increased downtime in search of this missing equipment.
How Do They Work?
GPS jammers operate by emitting radio frequency (RF) signals on the same frequencies used by GPS satellites. This interference disrupts the ability of GPS devices to receive accurate signals, causing them to lose or provide inaccurate location data. Essentially, a GPS jammer creates a "no-signal zone" in its vicinity, rendering GPS-based systems ineffective.
Who Uses GPS Jammers?
GPS jammers are used by various individuals and organizations for a variety of purposes, this can cause fleet management manipulation, disabling remote tracking, and most times resulting in theft.
Privacy Advocates:

Individuals concerned about their location privacy may employ GPS jammers to prevent their movements from being tracked.

Fleet Managers:

In some cases, fleet managers may use GPS jammers to avoid monitoring their drivers' activities or to manipulate data for dishonest purposes.

Anti-Theft Measures:

Some vehicle owners use GPS jammers to prevent vehicle theft by disrupting the tracking signals that law enforcement and recovery services rely on.

Criminals:

Unfortunately, criminals may use GPS jammers to evade law enforcement surveillance or tracking systems, making it harder to apprehend stolen assets. This can heavily impact your business.
Effectiveness of GPS Jammers
The effectiveness of GPS jammers depends on several factors, including the device's power and frequency range, as well as its proximity to the target. High-power jammers with a broad frequency range can disrupt signals over a larger area, while low-power jammers may only affect devices in close proximity. Despite their effectiveness, the use of GPS jammers is illegal in many jurisdictions due to the potential dangers they pose. This does not mean a criminal can't use it, always double check entry points, equipment keys, who has access to fleet management systems to ensure your job site or rental equipment is secure.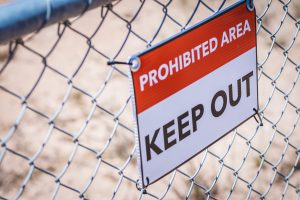 Devices Less Susceptible or Resistant toGPS Jammers:
NovAtel OEM7 Series: NovAtel is a renowned provider of high-precision GNSS (Global Navigation Satellite System) technology. The OEM7 Series offers advanced multi-constellation, multi-frequency tracking and features anti-jamming capabilities to ensure reliable positioning in challenging environments.
u-blox F9 Series: u-blox is a provider of positioning and wireless communication technologies. The F9 series, including modules like the ZED-F9P, offers multi-constellation support and advanced interference mitigation features, making them suitable for high-precision applications.
Assisted-GPS (A-GPS) Devices:

A-GPS devices, often used in cellular networks, can retrieve GPS information from multiple sources, making them less susceptible to jamming.

Differential GPS (DGPS) Systems:

DGPS systems use ground-based reference stations to improve accuracy. They are less susceptible to jamming because they rely on localized correction data.
Other Devices That May Not Employ Anti-Jamming Technologies:
Basic OEM Gps Systems:

Original Equipment Manufacturer (OEM) GPS systems that come pre-installed with some heavy equipment may be basic in functionality and may not incorporate sophisticated anti-jamming features.

Entry-Level Aftermarket GPS Solutions:

Some aftermarket GPS solutions designed for heavy equipment, often at lower price points, might provide basic tracking and location services without advanced anti-jamming capabilities.

Standard Fleet Management Systems:

fStandard fleet management systems used for basic tracking and monitoring of heavy equipment may not emphasize advanced anti-jamming technologies, focusing on affordability and simplicity. 

Basic Telematics Solutions:

Telematics solutions integrated into heavy equipment for basic data collection, such as location and operational status, may lack sophisticated anti-jamming features. Don't sell yourself short to get basic and simple, it might affect you in the long run.
With theft being the most common event in the heavy equipment rental industry, it's obvious as to why criminals would use such devices to steal valuable equipment. Selling your equipment for parts, renting it out as their own, and even selling at events multiple states away. GPS jammers have various users and applications, this can affect fleet management and remote monitoring. Making it difficult for you to keep things running smoothly. Be aware of who has access to fleet management, double check entry points, in order to ensure only authorized users are allowed to access the job site. GPS jammers can be very effective if used in the right way, luckily advanced GPS systems and technologies have been designed to resist these interference attempts, ensuring the integrity of essential GPS-dependent services and applications.