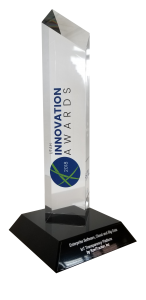 Rovitracker is thrilled to announce that we are recipients of the Enterprise Software award at the 16th annual Utah Innovation Awards program. We continually strive to create the best and most innovative software to help our clients save money and simplify their enterprise, and it's always great to see the community take note of those efforts.
Utah's Premier Innovation Award
The Utah Innovation Awards are an annual display of the top innovative programs that we are seeing in Utah companies, whether they are established corporations or young startups. The awards are designed to help rewards the best and brightest minds in the state that are contributing to Utah's growing economy.
The awards are given out at their annual awards dinner, where more than 400 representatives from the business, academic and technology community in Utah meet to celebrate the advances and ingenuities of Utah companies and schools.
Achievement in Enterprise Software
There are several categories at the Utah Innovation Awards, including clean technology and energy, computer hardware, consumer software, enterprise software, biotechnical science, medical device science, mechanical systems, and outdoor and consumer products. Rovitracker received the Enterprise Software achievement award.
Rovitracker is receiving this award because of our cutting edge data collection and management suite, which has enabled manufacturing, construction, government, energy, and security companies improve their efficiency and save money.
Try a Demo, Today!
If you are interested in checking out Rovitracker's award winning data tracking technology, then give us a call or fill out a contact form for a free demo! Our experienced and friendly staff can answer any questions you may have, and help you implement our software to ensure that your enterprise becomes more efficient.