We have had numerous opportunities to collaborate with companies that own anywhere from a single asset to thousands. The question arises: when should companies consider implementing GPS technology? We firmly believe that the moment you begin to feel uneasy or receive calls inquiring about the location of an asset, it's time to seriously consider GPS tracking. Our research has shown that each call from an employee regarding an asset's location can cost as much as $18. Furthermore, one call often triggers more inquiries from other employees, resulting in a potential cost of $90 when five employees get involved. Surprisingly, these expenses often go unaccounted for due to inadequate tracking.
Another crucial criterion to consider is the level of risk associated with your business type. Companies owning their assets, such as construction companies, typically have better control and visibility over their assets while working on familiar job sites. However, the risk escalates when assets are left unattended during weekends, holidays, or breaks, leaving them vulnerable to potential theft or misuse.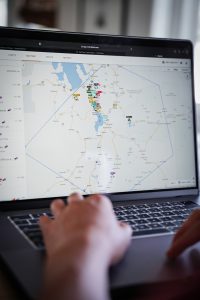 Conversely, rental companies face a higher level of risk as they entrust valuable assets to various clients, including contractors, other rental companies, or homeowners. Once these assets are handed over, they can be deployed anywhere, sometimes for extended periods ranging from a day to months or even years. While the responsibility for the asset lies with the renting party, ultimately, it falls upon the rental company to ensure its protection and safe return.
We've come across distressing stories where our clients have discovered their assets for sale on classifieds or on the side of the street with a "For Sale" sign, underscoring the critical need for robust GPS tracking solutions.
In the past, making the decision to invest in GPS tracking technology was more challenging, with costs often exceeding $60 per asset per month. However, the landscape has changed with newer and better technologies, leading to more affordable prices. In some cases, companies like ours offer special programs tailored specifically for rental companies.
GPS tracking systems have now become essential tools for both businesses and individuals seeking to optimize their operations, streamline processes, and enhance overall productivity. Whether it's logistics companies optimizing fleet management or businesses reducing their risk of theft on job sites, the successful implementation of GPS tracking has proven to be a game changer.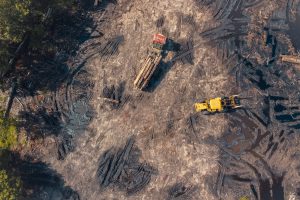 A clear understanding of your goals is paramount to ensuring a successful implementation. Precisely defining your objectives, whether it's supervising equipment maintenance, improving route planning, reducing operational costs, enhancing security, or monitoring vehicle performance, will guide you in selecting the most suitable GPS tracking solution tailored to your specific needs.
Selecting the right GPS tracking system is vital for a successful implementation. With a plethora of options available, including passive and active trackers, real-time tracking, and cellular or satellite-based devices, finding the perfect fit can be overwhelming. Carefully consider features that align with your business requirements, fleet size, equipment maintenance frequency, geofencing needs, and potential software integration. By evaluating reliability, accuracy, and scalability, you'll arrive at the ideal system for your unique demands.
One of the most significant advantages of GPS tracking systems is the vast collection of data they generate. A successful implementation requires proactive monitoring of the system's performance and the diligent analysis of the data gathered. The insights derived from this data will empower you to make data-driven decisions, whether it's identifying inefficiencies to reduce costs or enhancing productivity to maintain peak equipment performance. Without harnessing this vital data, your business could miss out on the opportunity to lead the industry.