Prior to joining our clientele, a remote California-based rental company followed a labor-intensive routine. They used to traverse considerable distances to various job sites solely to kickstart their generators ahead of their clients' arrival. In our consultations to discern their requirements, it became evident that their primary concern was ensuring  optimal battery levels to facilitate engine ignition. This entailed over a thousand miles of monthly travel, navigating through hours of driving, grappling with traffic snarls, and contending with the inherent perils of extended road hours-ranging from potential accidents to the cumulative wear and tear on their vehicle.
Our intervention proved transformative. By interrogating a specialized device, we enabled the seamless reporting of battery statuses for each generator. With this solution in place, the ritual shifted dramatically. Each morning, upon entering their office, a comprehensive snapshot of the machinery's condition awaited them. Furthermore, a personalized alert mechanism was instituted. This innovative system was calibrated to dispatch email or text notifications should any battery's voltage descend below the designated threshold.
In essence, the arduous cycle of extensive travel and the associated challenges were replaced with a realm of efficiency and control. Through our strategic implementation, the rental company harnessed real-time insights, curbing unnecessary voyages, conserving valuable time, mitigating accident risks, and sparing their vehicle from undue strain. This harmonious fusion of technology and practicality exemplifies our commitment to crafting solutions that redefine and enhance operational paradigms. 
In the realm of fleet management, a recurring question echoes: "How can I effectively oversee my fleet?" This query encapsulates the challenges entwined with orchestrating a fleet of vehicles or assets-logistical intricacies, operational efficiency, and security concerns. Yet, Rovitracker offers a transformative solution through GPS tracking systems, redefining fleet management into a realm of heightened efficiency, seamless operations, and optimized cost-effectiveness.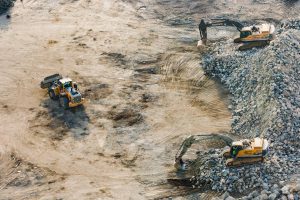 Central to this transformation is the advent of real-time visibility. GPS tracking empowers you with instantaneous location data, enabling vigilant monitoring of each vehicle's precise position on a digital cartographic canvas. This dynamic visibility proves indispensable in refining routes, promptly addressing discrepancies, and optimizing asset utilization to its utmost potential.
At the nucleus of a triumphant fleet management strategy lies the integration of GPS tracking. In the absence of this technological prowess, the endeavor of managing a fleet becomes a herculean task, necessitating the laborious coordination of multiple stakeholders-contacting numerous individuals, dispatching teams to retrieve assets, and orchestrating maintenance and servicing schedules. By harnessing GPS tracking, historical data morphs into a treasure trove of insights, illuminating operational patterns. Armed with this knowledge, strategic decisions can be executed with a prescient edge, propelling you ahead of the operational curve.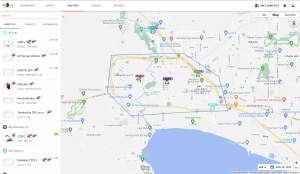 The ubiquitous challenge of maintenance comes under a new light through the prism of GPS tracking. Past experiences of dispatching maintenance teams prematurely, only to be greeted with an asset not yet due for servicing, resonate all too well. Enter our GPS tracking devices-meticulously recording data, eliminating futile maintenance trips, and bestowing the ability to judiciously schedule servicing endeavors. The dividends are manifold: minimized downtime, augmented asset lifespan, and judicious resource allocation. 
A mantle of safety envelopes your fleet as GPS tracking systems emerge as stalwarts of security. The uncharted territory of driver behavior domes into sharp focus, uncovering instances of vehicular misuse, unauthorized mileage, tardiness in reaching designated sites, and accountability gaps in asset whereabouts. The realm of real-time fleet data serves as an unwavering sentinel, vigilantly detecting unsafe practices-be it reckless speeding or abrupt braking. Moreover, the specter of theft is exorcized with remarkable efficacy, as the capability to track and recover stolen assets becomes an indomitable deterrent, fostering an atmosphere of fortified security.
In essence, the integration of GPS tracking within fleet management encapsulates an evolution-a transition from ambiguity to acumen, from inefficiency to optimization, from vulnerability to fortified security. Rovitracker emboldens you to traverse this transformative path, where the power of technology propels your fleet management endeavors to unprecedented heights.