GPS technology, which made its debut in the 1970s, experienced significant commercial growth in the late 1990s. Since then, GPS tracking has continually evolved, and this evolution continues today, marked by noteworthy trends like integration with fleet telematics, customized data solutions, remote diagnostics and troubleshooting, and real-time visibility. In the context of the heavy equipment and rental industry, understanding the significance of GPS tracking is paramount for keeping clients satisfied and ensuring operational efficiency.
So, why is GPS tracking so crucial? Why is it a topic of frequent discussion? What sets it apart? These questions are particularly relevant if you operate in the heavy equipment or rental sector. The answer lies in the core principles of safety, security, efficiency, and optimizing your assets or business operations. Failing to embrace GPS tracking systems puts you at a disadvantage compared to your competitors. GPS tracking not only delights your clients but also conveys a commitment to quality and value.
The genesis of RoviTracker's involvement in the GPS business was a pivotal moment for its founder. While working at a rental company, he found himself in the awkward position of having to call a client to inquire about the whereabouts of a light tower. Consider the implications: a multimillion-dollar company resorting to calling a client to locate its assets. It was a humbling experience that still resonates with him, underlining the importance of effective asset tracking.
If you own more than 20 assets, each valued over $10,000, it's highly advisable to consider GPS tracking. This recommendation isn't to discourage the use of technology for smaller fleets but rather a recognition that manually tracking assets on spreadsheets or whiteboards becomes impractical as your fleet grows. Moreover, regular inquiries about asset locations can erode your clients' trust in your management capabilities, diverting their attention from their own businesses.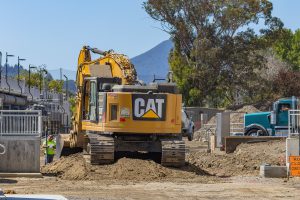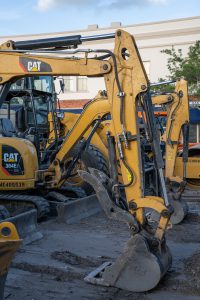 One challenge many companies face concerning the future of GPS tracking is keeping abreast of the latest features offered by GPS systems. This could encompass the frequency of alerts or pings, real-time location data, or being locked into outdated contracts that rely on cellular data, leading to inaccurate results and diminished operational efficiency.
Let's delve into the nuances of cellular data versus satellite data for GPS tracking. Cellular data has its limitations, such as regional coverage constraints and difficulties in remote or isolated job sites where cellular signals struggle to reach. Network reliability and data costs are crucial considerations, as network outages or weak signal strength can compromise tracking accuracy, leading to delayed data updates and potential additional expenses due to data overages.
In contrast, satellite data is renowned for its reliability. It offers global coverage, ensuring data collection even in off-grid or remote locations. While the upfront cost of satellite-based data may be higher, it proves cost-effective for remote or global tracking due to flat-rate pricing and pay-as-you-go options without overage charges.
Considering user experiences, if your current GPS tracking system fails to provide real-time updates while assets are in motion or delays asset location reporting until the following day, it's a clear indicator that an upgrade is in order. The need for precise asset tracking, immediate notifications upon activation, and real-time location verification necessitates a more efficient and responsive GPS tracking system.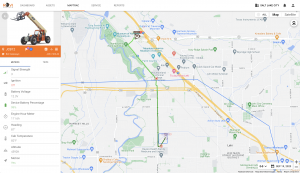 With GPS tracking integrated into your asset management, the next logical step involves exploring comprehensive solutions. Do you desire more than just GPS location data? Features like engine runtime monitoring, fuel level tracking, battery voltage assessments, and maintenance alerts are now within reach. Rovitracker's GPS tracking devices redefine the landscape, offering seamless integration with your assets and the ability to collect a wealth of data. You can even customize the ping rate for real-time asset tracking.
As your business expands, the task of managing a large fleet of assets becomes increasingly challenging for a single individual or a small team. GPS tracking emerges as an invaluable tool, facilitating more effective management. GPS tracking systems continuously advance, aiding companies in enhancing operations, whether it involves keeping all assets on job sites or gathering specific asset data for streamlined operations.
In conclusion, embracing GPS tracking in your heavy equipment and rental operations is a strategic move that not only enhances client satisfaction but also elevates your business efficiency. By staying attuned to evolving GPS tracking trends and leveraging innovative solutions, you position your business for continued growth and success.