Preventing theft in the heavy equipment and rental industry may be more achievable than it initially seems. When we address theft concerns within this sector, it's crucial to acknowledge that certain vehicles or utility machines can make attractive targets for thieves. Despite deploying security measures like cameras, motion-sensing lighting, fences, and barbed wire, equipment theft continues to pose a challenge for many businesses.
Remarkably, a significant portion of equipment theft occurs away from the protected premises. We've observed a rising trend in theft incidents at job sites and other remote locations, where equipment is either temporarily stationed or left overnight by clients after work hours.
A typical scenario unfolds in the early hours, usually between 2-4 AM, when thieves arrive with a trailer. They swiftly load the targeted equipment, often a skid steer, onto the trailer, and astutely disconnect its battery. This battery disconnection serves a dual purpose – it renders any device connected to the battery powerless, and the culprits can quickly depart to a drop-off location.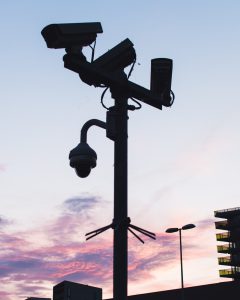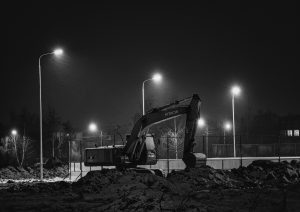 In the rental and heavy equipment industry, one solution gaining prominence is the use of mobile assets equipped with GPS tracking devices. These devices have the potential to transform the landscape of theft prevention by providing real-time location data.
So, how can you safeguard your job site and assets effectively?
GPS Tracking Devices:

Installing GPS tracking devices on your assets allows you to monitor their locations both on and off the job site.

Geofencing:

Create geofences around designated areas to receive alerts whenever an asset crosses the virtual boundary, providing a prompt response to any suspicious activity.

Real-Time Data:

Collect real-time data from your assets, enabling you to respond swiftly to alerts or any unusual behavior.

Asset Identification:

Use GPS tracking devices to label or name your equipment, making them easily identifiable.
Consider the scenario mentioned earlier. Depending on the precautions taken, the outcome could differ significantly:
If a wired GPS device were installed, users could set alerts to receive notifications via text or email whenever the machine's ignition was activated during odd, non-working hours. This level of alert customization requires sophisticated tracking software.

Devices that operate on their own battery, whether as secondary or standalone devices, can continue working and remain hidden from criminals, who may not suspect the presence of additional GPS trackers on the machine.
When it comes to asset tracking, Rovitracker stands out by exceeding expectations. Their GPS devices simplify the collection of real-time data and offer remote asset tracking, even allowing you to adjust the ping rate for more efficient tracking. Additionally, Rovitracker offers customization options for naming and describing your tracked assets.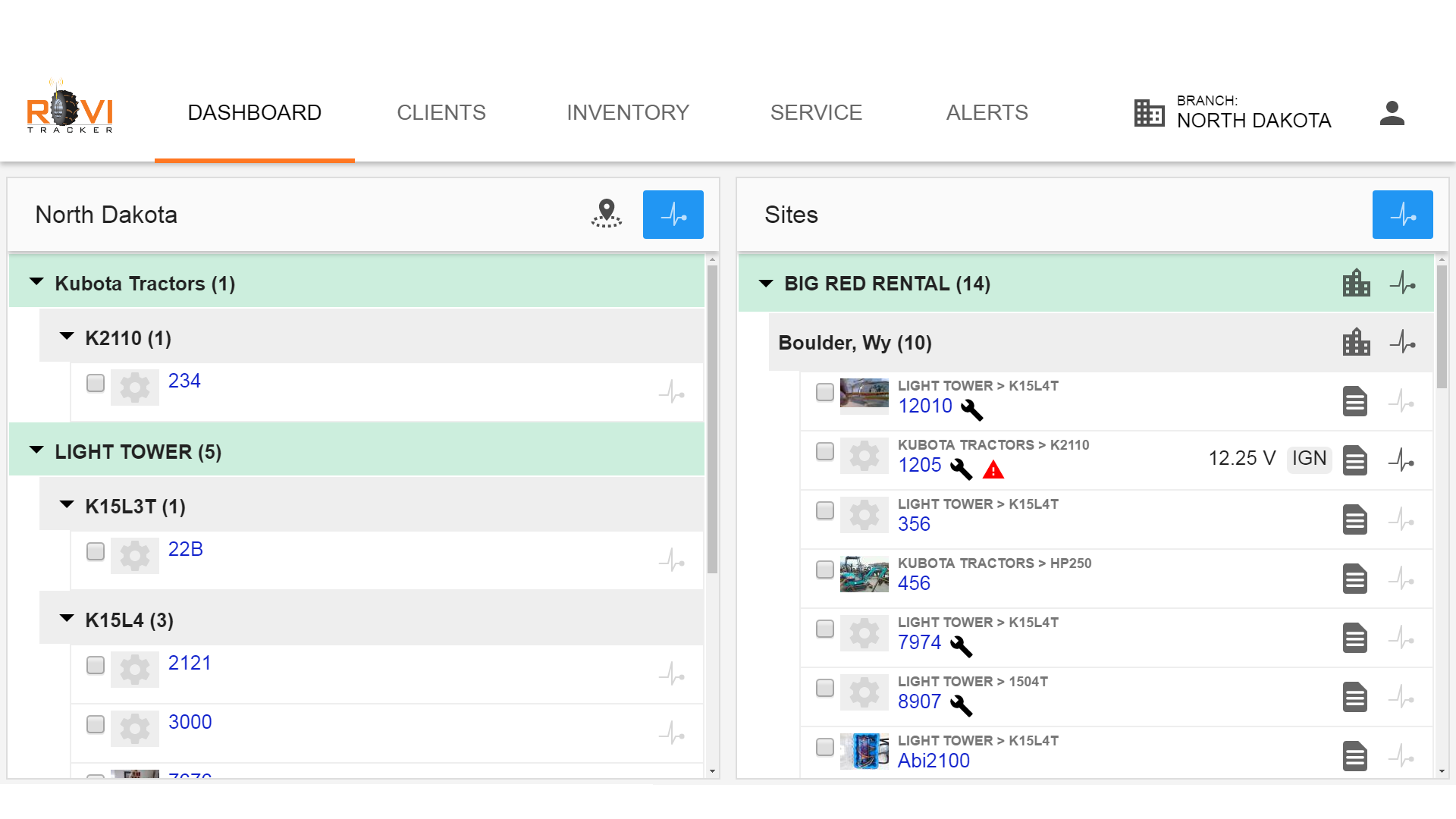 In the face of persistent theft trends, utilizing GPS devices provides a distinct advantage, enhancing the security of your equipment and keeping it well-protected.
Rovitracker offers battery-operated devices with a remarkable 4-year battery life, making them ideal for non-powered assets such as trailers, portable toilets, dumpsters, and more. Thieves are less likely to suspect GPS tracking on non-powered assets, but with Rovitracker's RL-500 GPS tracking device, you can always stay informed about your asset's location through timely pings. The remote access software allows you to adjust the ping rate to suit your needs.
If you seek more extensive data collection to bolster theft prevention efforts, Rovitracker's other devices can provide additional information beyond location, including engine runtime, battery voltage, fuel level, and even alerts when your asset is activated. GPS tracking devices can be discreetly placed in various locations on your asset, but avoid positioning them near steel plates or boxes to ensure a reliable signal.
Furthermore, Rovitracker's software empowers you to create customized geofences, tailoring the size of the designated area to your specific requirements. Geofencing is a valuable tool in the modern job site toolkit, enabling the creation of virtual barriers that trigger alerts when an asset equipped with a GPS tracking device enters or exits the defined area – particularly useful for deterring trespassers.
In summary, by implementing GPS tracking devices and leveraging the advanced features provided by Rovitracker, you can significantly enhance the security and protection of your valuable heavy equipment assets, ensuring they remain where they belong and providing you with peace of mind.