The holiday season is a time of joy and celebration for most, but for the heavy equipment and rental equipment industries, it can be a period of heightened concern. Holidays and long weekends often coincide with an increase in theft rates for heavy machinery, including skid steers, backhoes, excavators, trailers, and trucks. To safeguard your valuable assets and minimize the risk of theft during these holidays, it's crucial to implement robust security measures and stay vigilant. Holidays are prime targets for thieves in these industries. What are some ways to keep security tight during this time? How should you prepare for when thieves plan their heists?
Why Holidays Are Prime Targets for Theft?
Reduced Activity and Presence: With the job sites being isolated due to holidays, there is less security and less monitoring on your assets. With employee activity being low, this means that thieves are most likely able to break in without being noticed. 
Diminished On-Site Security: When it comes around to holidays, nobody wants to be monitoring the job site, or making sure everything is running smoothly. With employees absent, and monitoring systems, this is their chance to be in and out of the site with expensive equipment in the palm of their hands. 
Less Immediate Responses: Given that most people will be out celebrating or taking time off, the response time for reporting and addressing thefts may be longer, giving thieves a better chance to escape undetected.
Theft rates can vary by location and can change over time. Generally, holidays when construction and industrial sites are less active or when there are fewer people around may be more appealing to thieves looking to steal heavy equipment and rental machinery. Making your job site a primary target for theft.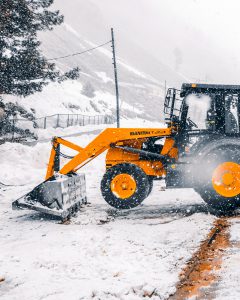 That said, some holidays and long weekends that might be associated with higher theft rates of heavy equipment and rental machinery could include Christmas, Halloween, Fourth of July, New Years, Thanksgiving. Theft activity will be high on these major holidays as these holidays provide thieves with extra time to commit to their plans. Businesses and rental companies should take extra precautions during these holidays to secure their heavy equipment and rental machinery, such as installing security systems, using tracking devices, and ensuring proper fencing and access controls. With fewer people around and monitoring systems absent, thieves are well aware of this fact, making it an opportunity to strike.
How Do I Avoid Being Targeted for Theft?
GPS Tracking: Equip your heavy equipment and rental assets with GPS tracking devices. These devices provide real-time data, allowing you to monitor the whereabouts of your machinery at all times. They can help prevent theft and if stolen, reduce downtime to track it down.
Background Check for Renters: Before renting equipment to individuals or businesses, perform thorough background checks to verify their identity and legitimacy. Require valid identification and contact information.
Remote Monitoring Systems: With remote monitoring, an installed GPS device can alert you when something unusual is happening with your equipment. Being able to access your assets remotely while celebrating holidays or taking time off is efficient in preventing thieves from being able to get away with stealing your equipment.
Access Control: Strengthen access control by implementing secure gates, fencing, and locked entry points. Only authorized personnel should have access to the site. Along with setting up a Geofence to alert you when your equipment has left the designated zone, alerting you right away.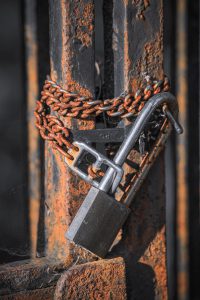 Securing Your Job Site During The Holiday Season.
As the holiday season draws near, it's never too early to begin implementing measures to safeguard your job site and protect your valuable assets. In this article, we'll delve deeper into the advantages of utilizing GPS tracking and remote monitoring systems to enhance your security. These tools provide a crucial edge in defending against potential theft incidents. In the unfortunate event that your equipment is stolen, they enable you to remotely track and recover your assets swiftly, reducing downtime and expediting the involvement of law enforcement.
Understanding the Motives Behind Equipment Theft: To effectively combat equipment theft, it's vital to grasp the motives that drive criminals. While most thieves pilfer heavy equipment for personal use or to disassemble and sell its parts, other factors come into play depending on the time of year and specific circumstances.
Opportunities at Trade Shows and Industry Events: While not technically holidays, industry-specific trade shows and events present excellent opportunities for showcasing and selling heavy equipment. Attendees at such gatherings often express a keen interest in equipment acquisitions, making these occasions strategic for sellers.
Capitalizing on Local Seasons: Consider the construction and farming seasons in your locality. Timing your heavy equipment sales to align with the commencement of active seasons in these industries can prove advantageous, as businesses prepare for increased operations.
Fiscal Year-End Urgency: Many businesses and government agencies adhere to fiscal years that conclude in either June or December. This timeline fosters a sense of urgency, as organizations seek to allocate their budgets and make equipment acquisitions before the fiscal year's end.
End-of-Year Sales and Promotions: The holiday season, particularly in December, is renowned for end-of-year sales and special promotions. Sellers and equipment dealers may offer attractive deals and discounts during this time, making it an opportune period for prospective buyers.
Promote Staff Vigilance: Foster a culture of security awareness among your team during the holiday season. Emphasize the importance of maintaining a secure job site, ensuring equipment is operational, and safeguarding access points and keys from unauthorized access.
Stay Informed: Keep yourself informed, regardless of your location, by staying connected to your job site's security systems. Remain in the know to address potential threats promptly.
By proactively addressing security concerns and arming yourself with the right technology, you can enjoy peace of mind during the holidays, knowing that your job site and assets are well-protected. In doing so, you can focus on what truly matters—spending quality time with loved ones while ensuring your business remains secure.